1
Upon seeing this thread title, I was immediately horrified. So I went a-googling for more info:
https://www.space.com/babylon-5-reboot-in-development
This caught my eye:
Creator of the original show J. Michael Straczynski will write the project and act as executive producer under his Studio JMS banner.
Confirmation from JMS's twitter: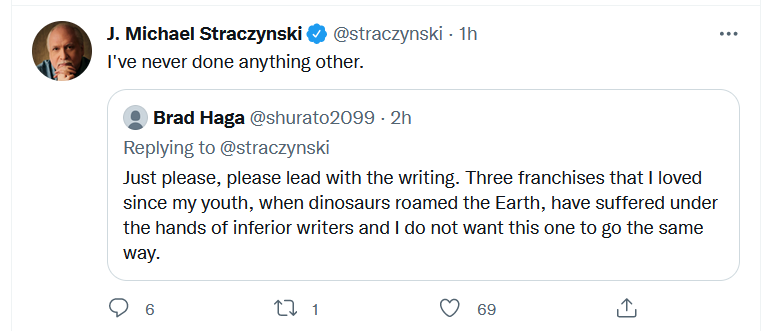 Not just producing, but
writing.
Color me optimistic.